If you're left with too many green cayenne peppers, you definitely should make use of them.
In this post, I will tell you 10 things that you can do with too many green cayenne peppers.
What to Do With too Many Green Cayenne Peppers?
The best things that you can do with too many green cayenne peppers include: making a sauce, or soup, pickling them, or freezing them for later use.
Green cayenne pepper plants often bear more fruits than expected. What to do with the abundance of peppers?
You can't just throw them away, because they're a source of many vitamins, including vitamin C, and have many health benefits.
Here are the 10 best things that you can do with green cayenne peppers.
1. Roast Them
Roasting green cayenne peppers adds a smoky flavor that can enhance any recipe or be served as an appetizer or side dish. Many people buy roasted peppers in cans, but if you have too many green cayenne peppers, you're lucky, because you can save a lot of money.
You can use a lot of different cooking equipment to roast a pepper, it is best done over a live fire, like that from your gas or charcoal grill.
To make roasted green cayenne peppers, place peppers over the fire, turning frequently until they're charred. Take the peppers from the fire and place them immediately in a paper or plastic bag. Close the bag and let them sit for about 10 minutes. 
Then, remove the peppers from the bag and scrape the black off with a knife. Next, cut the pepper open, remove the stem and the seeds from the inside and you're done.
2. Make a Sauce
Cayenne pepper sauce is one of the most popular hot sauce varieties in the U.S. You'll see it packed into speciality hot sauce bottles all over the place.
If you have too many green cayenne peppers, they're way better than the ones that you would buy from the store. So, how to make green cayenne pepper sauce? It's simple.
First, clean and dry your green cayenne peppers. Then, chop up the cayenne peppers along with garlic cloves and add them to a pot with white wine vinegar and a bit of salt. Next, bring the mix to a boil, then reduce the heat to low and simmer everything for 20 minutes until the peppers and garlic are softened.
Cool the mixture slightly, then transfer it to a food processor or blender. Process it until the sauce is nice and smooth. For a smoother sauce, strain the sauce through a fine sieve. For a thicker sauce, pour it into bottles.
3. Plant Them
If you intend to plant your green cayenne peppers in the next year, and you don't want to spend money on the seedlings, you can always extract seeds from your peppers, and plant them in spring. You can also plant the whole fruit, but it's hard to store them. It's more recommended to plant seeds.
So, how do we do it? First, we need to prepare our seeds.
Extract seeds from the fruit. Then remove all adhering fruit portions and allow seeds to air-dry. Next, place them in a glass jar. Set the seeds aside in a cool place until mid-January. The temperature at which the seeds are stored will also impact the success of germination. The best temperature is 35-40 °F (1-4 °C).
In January or early February, you can plan the seeds indoors, and after the last frost, you can move them outdoors.
4. Make Soup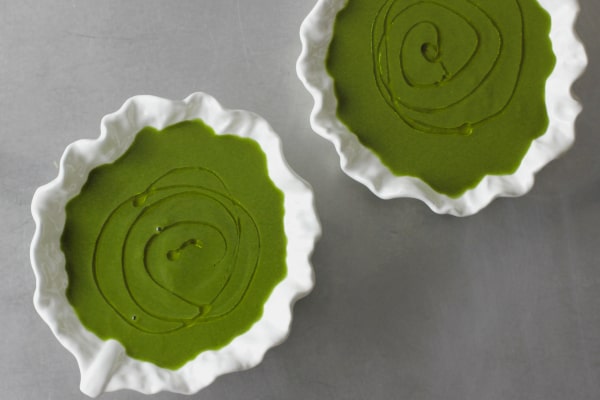 A soup with green cayenne peppers might be a great idea. It's extremely delicious and is a good head cold remedy.
To make this soup, sauté these chopped vegetables: 6 green cayenne peppers, 2 carrots, 2 onions, 1 celery, and 4 garlic gloves in oil until tender.
Then, stir in the broth, 1/2 cup rice, 2 tablespoons minced fresh thyme, 1,5 teaspoons salt, 1/4 teaspoon pepper, and 1/4 teaspoon cayenne pepper; bring to a boil. Reduce heat; cover and simmer for 20-25 minutes, or until the vegetables and rice are tender.
Cool for 30 minutes. Puree in small batches in a blender; return to pan. Add 1/4 teaspoon red pepper flakes; heat through.
5. Pickle Them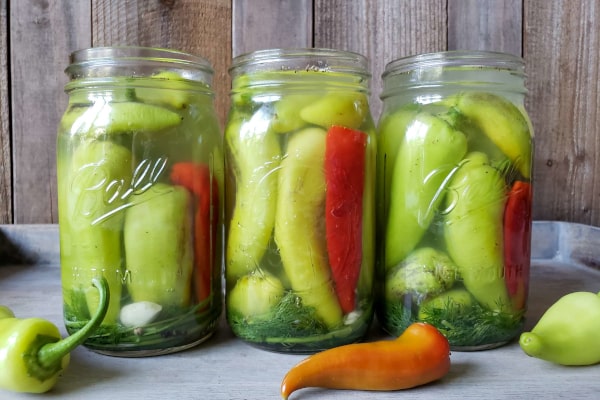 Pickles are always healthy and tasty. If you have too many green cayenne peppers, you can preserve them for a long time by pickling them. You can chop and stir them into soups or stews, use them as a condiment by topping sandwiches, cook them onto pizzas, or just eat them.
To pickle green cayenne peppers, wash and dry them. Also, sterilize any jars and jar lids in boiling water. Next, chop your peppers, then bring a seasoned brine solution to a boil. The brine consists of vinegar and salt. Add your own preferred pickling spices, which you can use coarsely chopped or whole. Typical pickling spices include salt and sugar, pepper flakes, cinnamon, and more.
Then, pour the hot brine into the jar, over the peppers, and seal with a tight lid. Cool and refrigerate. Let the peppers sit a few weeks before using so they can get nicely pickled. If you can't wait, wait at least 24 hours, then enjoy them.
6. Donate Them to Food Pantry
If you're not a big fan of cooking, but you still want to use the peppers beneficially, you can always donate them.
There is a couple of ways how to do it. You can donate your peppers to your local food bank, at collection points in supermarkets across the country, or in churches, or schools.
Hunger is a global issue that is widespread in both the wealthiest and most impoverished nations. Every little bit helps, but there is a constant need for support. 
7. Make Powder
There are many benefits of making cayenne pepper powder at home. The taste is fresh, there are no preservatives or additives that are found in so many of the commercial spices and spice packets. Also, you can dry nearly any variety of your hot or mild peppers to make your own unique blends.
To make cayenne pepper powder, preheat oven to 200 °F (about 100 °C). Then, wash and dry peppers. You should also cut off the stems and bad spots off each pepper. Then, place the peppers on a baking sheet. Place the peppers in the oven and bake until dried. It might take about 6 hours to complete.
Once the peppers have cooled, place them in the food processor/grinder and pulse until at the desired powder consistency. If you don't have a grinder, I've made an article with the best grinders for dried peppers here. Sift through a fine mesh strainer to remove the seeds, and enjoy.
8. Freeze Them
Freezing peppers can be an easy way to meal prep and preserve peppers for later use, especially if you have too many of them.
In order to freeze peppers, choose peppers that have no bruises or soft spots, wash, and dry them using paper towels. Next, using a sharp knife, remove the top and stem of the peppers, plus the inner membrane and seeds. After that, slice or dice the peppers on a cutting board according to your personal preference.
Arrange the peppers in a single layer on a baking sheet or cookie sheet. Place the baking sheet in the freezer until the peppers are frozen solid, about one to two hours. The flash freeze will ensure the pepper pieces don't stick together. Place the pepper pieces in a heavy-duty freezer bag and press out the excess air before sealing to prevent freezer burn.
Frozen peppers will last for eight to ten months in the freezer. Eat them as soon as you can for the best quality.
9. Use Them to Drinks
You can also make alcoholic drinks containing green cayenne peppers. There are many recipes online. Here's the one that's pretty popular.
Add one slice of pepper into the cocktail shaker and mash lightly with a muddler. Add vodka, lemon and orange juices, simple syrup, and cranberry juice. Shake in a cocktail shaker with ice. Use the orange wedge to moisten the rim of the glass and dip the sugar around the edge. Strain the cocktail and enjoy.
10. Make Stuffed Peppers
If you have lots of green cayenne peppers piling up in your kitchen, why not make stuffed Peppers for dinner? This is a classic meal option that will help you use up a handful of extra peppers in one shot.
It's as simple as loading roasted peppers up with your favorite ingredients like rice, cheese, ground meat, and diced veggies.
Sources
thespruceeats.com, chilipeppermadness.com, extension.psu.edu, tasteofhome.com, oldworldgardenfarms.com, masterclass.com, thebottleclub.com